Moving into a new home is stressful enough as it is, but if you need to relocate during a crisis like the current COVID-19 outbreak, you might feel the pressure even more. While some moves are voluntary, others might be a necessity, especially if the move is related to your career.
As you plan your relocating experience, read on to find out if it's safe to do so during the coronavirus pandemic.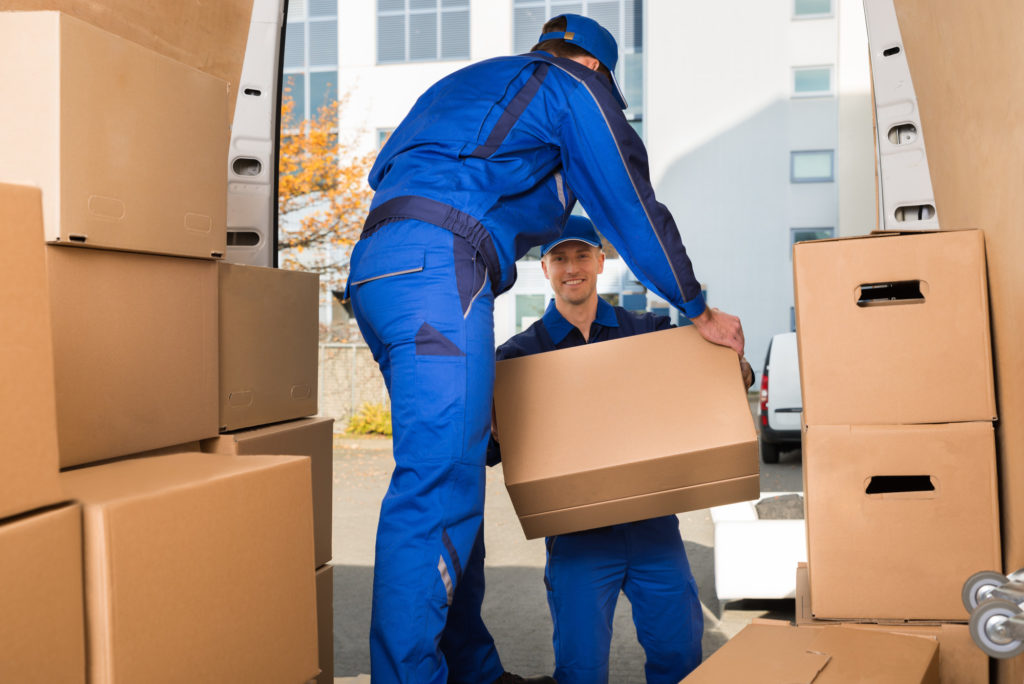 Ask Your Mover About Virtual Estimates
With more companies offering "no contact" services than ever before, companies are using apps like Facetime and other video calling services to carry on with their routines. Even real estate agents are performing virtual walkthroughs to show their buyers potential properties they might want to purchase.
If you're preparing to relocate during this crisis, contact a few moving companies and ask if they'd be willing to perform a virtual estimate. You can walk through your home and show the movers what items need to be packed and relocated. Based on your virtual conversation and video feed, they may be able to provide you with a fairly accurate estimate.
Keep in mind that you should always get moving estimates in writing. Once you do a virtual walkthrough, ask if you can get the final estimate sent to you via email or through regular mail.
Never agree to hire or pay a mover until you're happy with the estimate and you have something signed. Most companies will happy to oblige a virtual estimate since it keeps their employees safe, and it also keeps them in business.
Keep Up with the Latest CDC Guidelines
As you plan to relocate, some of the best moving advice is to continually monitor the guidelines listed by the CDC. These guidelines are put into place to ensure that everyone is as safe as possible during the COVID-19 outbreak.
Here are a few of the things you can do to keep you and your family healthy during your move and beyond:
Wash your hands for 20 seconds using soap and warm water every time you touch a surface, after eating, after using the restroom, and any time you come home from any location.
Try to maintain social distancing, and keep at least six feet away from others at all times.
Wear a mask whenever you go out in public. Wash the mask every time you come home if it's made of cloth.
If you can't wash your hands, use a hand sanitizing product that contains at least 60% alcohol or higher.
Learn how coronavirus spreads and learn about the symptoms you should be aware of.
Keep your local health department and other important phone numbers somewhere they're easily accessible.
Disinfect surfaces in your home regularly and take your shoes off before coming inside.
If you monitor the guidelines from the CDC, it will be much easier to stay safe during your move. Keep the website handy so you can refer to it as needed.
Clean Before and After You Relocate
Before you get ready to move, you should perform a thorough deep cleaning of your current home. Not only will deep cleaning keep you safe, but it will also keep the movers safe, too.
Start by disinfecting every item before you pack it away in your moving boxes. Then, you can work on cleaning surfaces in the bathroom, kitchen, and all of the flooring. Use a high-quality cleaning product that contains a disinfectant to kill germs.
Scrub the walls, kitchen counters, and wipe down all appliances using disinfecting wipes or sprays. You should also wipe down mirrors and light fixtures which are often overlooked during normal cleaning.
Vacuum the home thoroughly and get rid of excess clutter. While you clean out your fridge or pantry, consider donating any of the unwanted food to your local food bank or other nonprofit organization to help others in need.
Besides cleaning your current home, it's also crucial to do the same thing in your new one. Replace the toilet seats with new ones and wipe every surface down thoroughly before you bring your items inside.
How to Help Your Movers
While most moving companies likely have a mitigation plan in place, it can't hurt to help them out as much as possible. On the day of your move, leave a pack of paper towels, wipes, and a bottle of hand sanitizer behind.
The simple act of giving your movers the tools they need to stay safe is a wonderful gesture. It also ensures that your belongings stay sanitized as they move from one home to the next.
Ask the Right Questions
As you plan to relocate, there are some essential questions you should ask your moving company. These questions will give you peace of mind and ensure that you're safe to relocate during the COVID-19 pandemic.
First, find out if all movers and truck drivers will be provided with the tools they need to stay safe. This should include items like masks, hand sanitizer, and disinfecting products.
Ask your moving company if the truck used to transport your items will be cleaned and sanitized before it's packed with your belongings. This is extremely important since your stuff could be vulnerable to cross-contamination from previous moves. You should also ask if equipment like hand trucks and moving blankets are sanitized before you move.
It may seem a bit uncomfortable, but you should also ask your moving company how they're ensuring that their employees are healthy and virus-free. If they can't provide you with a thorough answer, you may want to consider a different company.
Finally, ask about the company's current cancellation and rescheduling policy. The current situation with the coronavirus is constantly changing, so you may end up needing to push your move out to a later date or cancel altogether.
Use Smart Relocation Strategies
It's perfectly normal to be concerned about your safety and well-being during these uncertain times. However, that doesn't mean you can't employ some smart strategies that will help you and your family stay healthy.
First, ask the moving company you hire if you can use your own cardboard boxes. This will ensure that each box is clean and safe before it's packed up and ready to go.
Try not to involve more people than are absolutely necessary on the day of your move. If you end up with a group of friends trying to help you pack, you run the risk of getting sick or one of your friends getting sick. Put one person in charge of the moving process to keep everything moving along while monitoring social distance.
If you can, try your best to plan the move around 72 hours after the movers have dropped off your belongings to the new location. This will give you ample time to ensure that the environment is clean and free of any possible virus droplets in the home.
Planning to move far in advance isn't always feasible for everyone. If you have to move your belongings at the same time as your family, create a special box that is labeled "open first." The box should contain all essential cleaning supplies and personal protective gear so you can unpack everything else in a safe manner.
When you arrive at your new home, wash all bedding and clothing thoroughly before you use it. Keep the other boxes far away from your "open first" box until you disinfect them and all of the items inside.
Delay Moving if You Feel Sick
The process of relocating is already one that involves lots of work and physical activity. If you are feeling under the weather or think you may have COVID-19, you should cancel your move immediately.
Some of the most common symptoms of COVID-19 include fever, difficulty breathing, and a dry and persistent cough. Some people also claim to lose their sense of smell and taste.
Studies are showing that even those without any symptoms could be carriers of the coronavirus. Even if your illness isn't related to coronavirus, you should try to reschedule your move as a precaution to keep yourself and others safe.
Contact your local health department or hospital as soon as you're concerned about your symptoms. They will give you guidance as to what you should do next to get the help you need or to come in for testing.
Preparation is Key
As you plan to relocate during this crisis, remember to be smart and take as many precautions as you can. Do your best to work with your movers to make sure that everyone is safe and that your belongings are sanitary and disinfected.
To find a reliable mover in your area, visit our website and get a quote today so we can help.