Long distance moving doesn't have to break the bank. Moving is exciting yet stressful. Your whole life changes and you also have extra expenses as you find and set up your new home. You can save money on moving expenses by choosing the right long distance movers.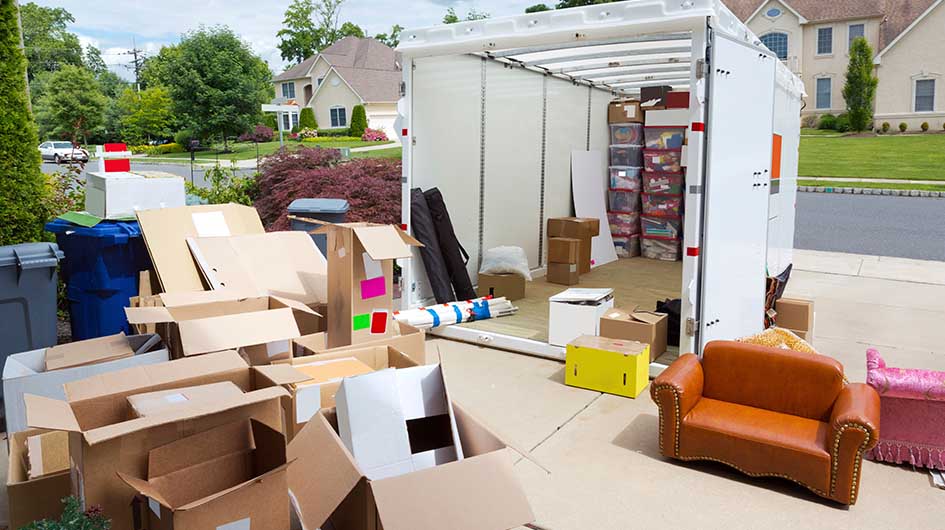 Often a long distance move is a result of a major life change such as starting a new job. Sometimes you know well in advance that you are moving, but other times you may not have much advance notice. Either way, moving can be chaotic if you allow it to be. By staying calm and organized you save time, stress and money! The following tips are intended to help you discover cheap long distance movers.
First Assess Your Needs
One of the best ways to keep your costs low is to avoid overpaying for services that you do not want or need. When you know exactly what you want you are in a stronger negotiation position. Before you start researching long distance movers, consider the following:
How much of the busy work are you willing to do? The more you can do for yourself, the cheaper the move will be. over the process and your move now requires less labor that you have to pay for.

Take a detailed inventory. Your initial inventory shows you just how much you need to move. You may find that you want to downsize a little, so be sure to take another inventory before your movers do. The price of your move is largely related to the weight of your property and how much space it takes in the moving van.

Downsize if possible. Ask yourself what you really want to keep. Sell, donate, recycle, or dispose of anything you don't want. Sometimes you can recoup some of your moving costs by selling items through Craigslist or a garage sale.

Consider shipping books using media rates at the post office

It pays to shop around and discuss details of your move in detail. For example, are you moving to or from a two-story home? Are there any narrow streets at either end of the move that would require a smaller moving truck?  What large or fragile items will you be bringing with you?

Know your rights before you shop for a long distance mover. The U.S. Department of Transportation created a consumer guide called "

Your Rights and Responsibilities When You Move

." Be sure to read this book so you know your rights and will be able to recognize

moving scams

.
Finding the Right Mover
To find the right mover, you will need to do some comparison shopping. Most reputable local and national moving companies have estimators who will visit your home to accurately estimate the cost of your move. If possible, try to get 2-3 estimates as that will help you find the best price and value.
Let potential movers know about any difficult or speciality items such as antique furniture or pianos.

Be present during the mover's inventory and walk through. Let the moving know which items you plan to move and which you plan to sell or give away.

Think carefully about any mover who requires a large non-refundable deposit. Many reputable moving companies do not require a deposit.

Check on fees and ask about "hidden" fees and surcharges.

Also, did the moving company offer you a copy of "

Your Rights and Responsibilities When You Move

?" US Federal law requires that movers give you a copy of this booklet if they are offering interstate moving services.

Tips on Keeping Costs Down
Plan ahead if possible and consider moving in an off-season. If you are able to avoid the mover's busy season then you may get a better deal. Summer and weekends tend to be the busiest times for movers, but this may vary by the region. For that reason, you may see the best deals if you move mid week and if you move between September and April.
Consider packing some or all of your own boxes if this cuts the moving expense.
Get it in writing. Be sure your contract clearly and succinctly outlines the scope of the move and every expense. Also, make sure your inventory list matches the mover's inventory on the contract.

Check on your mover's reputation. A moving company with a poor history and a lot of complaints can end up costing more in a lost or broken property. Check their record with the

Federal Motor Carrier Safety Administration

, the

Better Business Bureau

, and the  

American Moving and Storage Association

. Be sure to get the mover's USDOT (U.S. Department of Transportation) and MC (motor carrier) license numbers.

Be aware of the mover's insurance policy and what it covers. There are two primary types of plans: Full Value Protection or Alternative Level of Liability. The alternate level may save money, but if something goes wrong you may lose the value of costly items like antiques, jewellery, stereos, and appliances.

Also, sometimes businesses with a sketchy history operate under multiple names. Check with their incorporating state for "Doing Business As" (DBA) names. Keep in mind that a DBA isn't always a negative. Some businesses do this simply for branding different aspects of their business.
Now that you know some tips and strategies to save money while working with a reputable long distance moving company. Your next step is to find long-distance movers and to start collecting estimates. Use our comparison guide to find long distance movers near you.